FONT
SHARE THIS
MORE STORIES
---
American beauty
Portland's Anna Prosser reaches for Miss USA crown
Stay close to your computers this week. Miss Oregon USA Anna Prosser might need your help.
---
Prosser will be one of 51 women on stage at Planet Hollywood Resort and Casino in Las Vegas, representing her home state and hometown of Portland under the bright lights and in front of NBC's national television audience - and she may need help from computer users in her quest to win the title of Miss USA.
Fourteen finalists will be selected during the Sunday, June 19, show, and this is the first year that the 15th and final contestant will be chosen based on online fan voting. So, the 26-year-old Prosser, a 2003 Cleveland High grad, hopes people will go to the Miss USA website and click on her photo. Fans can vote up to 10 times per day, per e-mail address until Saturday, June 18.
Prosser is excited about the physical, mental and emotional challenges.
'I want to put myself to the test that I have been preparing for all of these months, and come out knowing that I accomplished my goal,' she says. 'I know that only one girl will be crowned, but that doesn't mean we can't all win.I control my experience, and no one can take it away from me.I'm excited to make the most of every moment.'
As she prepared for the competition, people told Prosser to approach it not as an opportunity to make friends, but to focus on 'looking out for No. 1.'
But Prosser disagrees.
'As someone who is very much relationship-centered by nature, I say if I'm not looking to make friends, why bother?' she says. 'My goals for these (days) are to put others first, to remain faithful to God's purpose and to expect much, both from myself and from the experience. It's empowering for me to take ownership of the outcome in that way, and I think, in the end, it will make me a stronger competitor as well.'
The Miss Universe Organization helped Prosser prepare for the competition by providing her with sponsorships for an evening gown and hair care and setting up appearances on local news stations. Before she left, she filled in as a co-host on KOIN 'Studio 6' and also appeared on KATU's 'AM Northwest.'
Through 'trial by fire,' Prosser says she has personally learned to deal with stress.
'Yoga has been absolutely indispensable to my Miss USA preparation, both for fitness and for sanity, so much so, that I am planning to practice yoga in my hotel room every morning during the competition,' she says.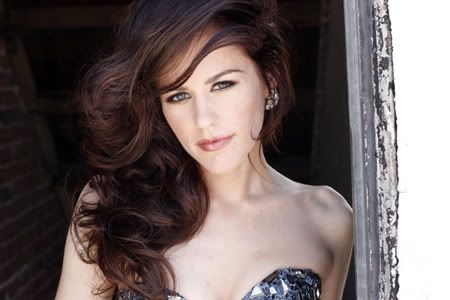 Courtesy of Fadil Berisha • Miss Oregon USA Anna Prosser's dream job would be to work as goodwill ambassador for the United Nations.
Gown contenders
Then there is choosing the dress, an important step, Prosser says, noting that the evening gown portion of the competition is roughly one third of a contestant's overall score.
In choosing a gown, she wanted something more than 'pretty,' she says, adding that she wants the dress to be representative of herself, to emulate something about who she is.
'For organizational as well as motivational purposes I always name my gowns,' she says. 'I haven't decided definitely which gown I will wear on the national telecast, but the top contenders right now are 'Starry Night,' 'Portlandia,' and 'The Legacy.' '
Prosser considers herself a 'pack-only-what-you-can-carry' kind of person, but all bets were off when it came to packing for the three-week, national competition. It was stressful for her on several different fronts, she says, noting that her schedule in Las Vegas would require her to wear a different cocktail dress nearly every night, in addition to interview outfits and formal wear.
She was grateful when some of her friends threw her a 'sendoff' party, lending her outfits and providing fashion advice.
Since that all-important item, the bikini, would be provided for her in Las Vegas, she had no choice in that matter and chose not to worry about it.
Prosser says that she is 'thrilled to represent Oregon at Miss USA,' and adds, 'I want people to please feel free to reach out to me on Facebook and Twitter before and during the competition.In this social media age, I can be so much more accessible to my Oregon community, and I want to take advantage of that.'
Prosser, an Oregon State University grad in speech and international studies with a minor in Spanish, runs a small communications business and directs campus recruiting for Northwest Mutual in Portland.
She has also worked as a lifeguard, including as a lifeguard consultant in Dubai, and she aspires to be a goodwill ambassador.